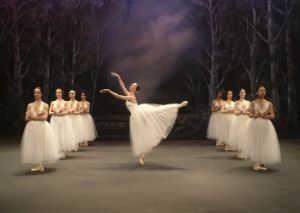 Samford's Wright Center
$55, $45, $30, $20 students
(Pre Concert Prix Fixe Menu at McCormick & Schmick's nightly 1 and half hours before show)
Passionate and beautiful, Giselle is a true classic. A romantic and grand ballet of dramatic proportion, Giselle is a beautiful production in the old-world style. Love and tragedy are intertwined in this quintessential Romantic ballet.
February 18, 2011 7:30 pm
February 19, 2011 7:30 pm
February 20, 2011 2:30 pm