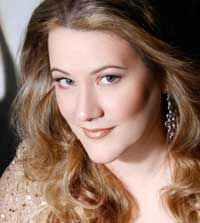 The Birmingham Music Club Presents: Natalie Bergeron
Sponsored by The Guild of the Birmingham Music Club and Mary-Noel and Bob Sellers.
February 16,2013 7:30 PM
Birmingham Museum of Art Auditorium
$25 Buy tickets.
Soprano Natalie Bergeron is a recent winner in the Liederkranz Wagner Division, which includes a debut at Carnegie Hall. This Birmingham native is currently touring Italy.
Listen to a sample of her work:
"Andrea Chénier"